Have you ever felt a nudge to step out of your comfort zone – to fully trust that the small quiet voice whispering "go!" is God? That's exactly the prompting that compelled me to join the excitement at the Speak Up conference in Grand Rapids at the end of July.
Undeniably, I've grown immeasurably as a result of both the writer's and speaker's tracks in the past, so returning was an easy decision, but… this year I felt God's calling to step up and lead a breakout session as well as mentor new writers.
Me? I asked. Would the tremendously experienced leaders who I have the utmost respect for find value in the contributions of a new comer? How would God develop the seed of an idea I had into a breakout session worthy of Speak Up?
Though I initially had more questions than answers, I soon learned that despite the miles between home and the conference, my journey to Speak Up 2015 was a 3 step journey… pray, trust, and go!
The result? What an amazing few days! Speak Up will definitely make the highlight reel for 2015!
My 3 personal highlights of this year's Speak Up Conference: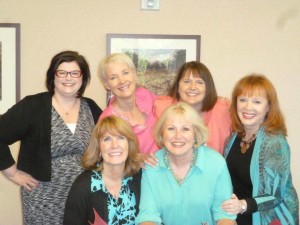 Authentic and Genuine Leadership:  From heartfelt prayer over attendees, the venue, and event binders before anyone arrived, every aspect of Speak Up was prayed for and God led. Arriving the day before the conference began, I was blessed to see some of the behind the scenes preparations. The contagious enthusiasm, love for God, and desire to equip others to follow His call was very evident at the root of Speak Up. Carol Kent, Bonnie Emmorey, and the entire leadership team are a phenomenal group! I'm so humbled and honored to have served alongside of them!!
So many amazing friends: I am so blessed for the new treasured friendships and deepened renewed friendships! From New England to California and Alaska and everywhere in between, my family definitely got bigger afte a few days at Speak Up. It's already been fabulous keeping in touch too… because they're connections that will continue long after this year's conference!. Can't wait to see everyone next year.
Beauty from Ashes: Speak Up isn't just about amazing worship, incredible friendships, and late nights staying up unwrapping all the day had to offer (although it's absolutely jam packed with each of those)… it's about equipping overcomers to use their personal stories of triumph to generously encourage others. Speak Up is about empowering each and every person who attends to return home changed, committed, and prepared to take the next step on their journey.
Why not plan to take the 3 step journey to Speak Up next year too… pray, trust, and go.
I know I'm already looking forward to next year! Won't you plan to join me July 7 – 9 in Grand Rapids?
Did you go to Speak Up? What was your favorite part? I'd love to hear from you!
This post is part of a blog hop. Check out what others are saying about their Speak Up Conference experience: