Have you ever heard the quote "God doesn't call the qualified, He qualifies the called?" That quote pushed me to sign up for my first Speak Up conference in 2013. Overwhelmed by the nudge to write and speak, I had no idea where to start. Although one amazing door had already opened for me – my memoir A Search for Purple Cows was nearing its release date, I knew that I had much to learn! I hungered for the ability to speak confidently in front of audiences and desperately wanted to be prepared for the press tour and other activities surrounding my book launch.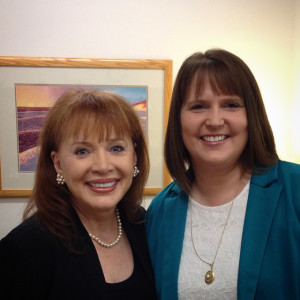 The impact of the Speak Up conferences I've attended have been nothing short of transforming! I gained the poise and confidence and have truly been equipped as a speaker. At my first conference I nervously participated in the peer review groups for speakers. My hands shook as I clenched my notes hoping no one would notice. That experience coupled with the feedback went a long way to develop me. Last year I added a pre-conference video taped session to take my speaking to the next level. Wow did that have an impact! Earlier this year when I took the stage to deliver a keynote address to a packed room, I did so confidently without notes because of the skills I acquired at Speak Up! This conference has equipped me to deliver engaging, inspirational, and impacting messages. It's amazing how much attending this conference has changed me!
But Speak Up hasn't just helped my speaking; it's helped develop me as a writer as well. One on ones with industry leading publishers gave shape to my next book. Additionally, I honed my skill for blogging, maintaining my social media and crafting a bio that is more effective than what I previously used. And, I would be remiss if I didn't mention the amazing networking contacts I've established across the country! I've met so many wonderful people – friendships that I've maintained long after the conference has ended.
So who should attend Speak Up?
If you've felt that whisper or nudge saying it's time to share your story.
You feel overwhelmed by the notion of speaking or writing your testimony.
You've started blogging or have the desire, but also want to take your writing to the next level.
You hunger to speak but don't know where to start.
You need encouragement as you write, speak, or lead.
You could benefit from spiritual renewal.
If you too could benefit from learning from seasoned professionals such as the amazing Carol Kent.
If you'd like to grow your network.
If you have a book idea but don't know where to start.
If you've felt the nudge but realize you need to be equipped.
You have a proposal for a new book and welcome the opportunity to pitch it to acquiring editors.
If just reading about a conference like this gets you excited.
Speak Up is an equipping, transforming conference designed to help you grow as you follow your calling. I'm thrilled to join Carol Kent and the Speak Up team this year leading one of the breakout sessions!
This week I'm participating in a Blog Hop and I'm excited for the chance to give away $100 scholarship towards this year's conference! This is your chance to get in on the excitement and personal growth!
How do you win? Leave a comment answering the question – Why you would like to win a $100 scholarship for the Speak Up Conference?
For Extra Entries:
Follow my blog.
Like my Facebook page and share the link about this giveaway.
Tweet about this giveaway including a link to this post (be sure to include @SusanHCall.
 Please be sure to leave me a comment to let me know your extra entries.
RULES: Starts today, Tuesday, May 5th and ends Monday, May 11th at 9 PM. Winner will be announced the week of May 12th.
I hope to see you at Speak Up in Grand Rapids this July!