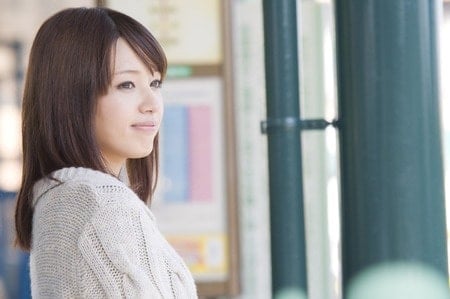 "Hey Siri, set the timer for fourteen minutes," Cookie Monster said at the beginning of a cute commercial I saw over the weekend. "Play waiting play list," he then asks, prompting his phone to serenade him to the haunting lyrics Jim Croce's Time in a Bottle. "If I could save time in a bottle the first thing that I'd like to do…" The fuzzy blue puppet sets out to wait the excruciating wait for his cookies to be ready. Hoping to pass time, he flips the light on and off in the oven, plays with his oven mitts as puppets, flips through his cook book, plays with his measuring spoons, and eventually goes outside, only to peer longingly back into the kitchen through the window. After what seems to be an unbearable wait, he breaks down and asks his phone "Siri, check the timer."
"13:09" displays.
It hasn't even been one minute!
Although the commercial is for a phone, it illustrates a painful reality, waiting can be agonizingly difficult. In our fast-paced drive-through I-want-it-now world, when we find ourselves waiting, it's hard! Like Cookie Monster, we're frustrated with the incredibly slow pace of time between us and what we want or where we want to be.
But, what if I told you sometimes waiting is so hard because we're waiting when we don't have to? We let our fears or insecurities get in the way. We're not waiting because we've gotten the answer "not yet" to prayer but instead because somewhere deep down we think things will be easier or more convenient later. We self-impose our timeline on God's plan for us. We say we'll start next week, on Monday, next month, in the summer, we'll start, we'll move, we'll go, we'll do…when…
And we wait.
We may wait to be grateful or happy. We might wait to pursue our goals. We wait in situations – relationships, jobs, or other circumstances that we know aren't good for us, longing to be happier wishing things would change but we do nothing because… we're waiting for a different day, a 'sign' or even just for it to be easier.
We wait to close a chapter that would allow the fresh start we need. We wait to better ourselves or our lives because we might not think we're worth the effort. We wait to step up to the plate to try. We wait to be happy, to forgive, or to trust that God is bigger than the mountains we see. We tell ourselves because we can't see much of the path, we should wait. But often God wants us to move when we only see one step, the very next step.
Are you waiting today? Are you waiting because that's the answer God's given you – or has He been nudging you?
Today I want to challenge you. Unless God has told you to wait, stop waiting.
Stop waiting for Friday, or for next week make that change you've been thinking about.
Stop waiting next for vacation or for summer to be happy.
Stop waiting to hear 'I'm sorry' before you forgive. You're the one who will be freed.
Stop waiting for God to move a mountain and trust Him with your very next step.
Stop waiting to be happy, to feel joy, or to love, there are people you will encounter today that need your smile or your kindness.
There is a desperate world around you hungry for what you have to offer.
Stop waiting.
Say thank you and stop waiting to nurture a grateful heart it will change how you see the world.
Stop waiting to share your talents to help someone in a way that only you can.
Stop waiting for an invitation to the next chapter of your life, begin writing it today,
Stop waiting.
Stop waiting to do something that's "perfect" because perfection paralyze your progress,
Life is waiting,
Your purpose is waiting,
Stop waiting.
If you've ever been like Cookie Monster, stuck feeling as though time isn't moving and you're doomed to wait, pray for discernment. Unless God answers wait, stop waiting.
I'd love to hear what you think. Do you find waiting hard too? And, do you ever find yourself waiting long after you've been nudged to move?
Stop waiting to be happy, to be engaged, and embrace life! Have a great week! And, don't forget to let me know what you think of my new website.